There are many brands of CBD foods. With the legalization of edible hemp products in Canada, more brands are attracted to participate in them to launch more CBD foods.
According to the latest report of Grand View Research, Inc., by 2025, the US confectionery market is expected to reach 19.6 billion U.S. dollars, with a compound annual growth rate of 5.1%.
In addition, cannabis researchers BDS Analytics and Arcview Market Research predict that by 2024, the overall market for CBD sales in the United States will exceed $20 billion. When CBD is fused with sweets and snacks, it will produce great economic benefits.
So, what are the brands that make CBD foods? What products do they have? How did they develop?
Green Roads CBD
According to a survey conducted by the American research company Brightfield Research Group, Green Roads CBD products have been sold in more than 10,000 retail locations, and the company has been rated as the largest privately-owned CBD enterprise in the United States.
For a long time, Green Roads has set the gold standard of quality control and consumer transparency for the CBD industry, and is one of the first brands to conduct comprehensive laboratory tests on each batch of products. In addition, it is the official first brand recommended by the healthcare industry, and it is a trustworthy company.
Green Roads' candies are the most noteworthy. These colorful candies are healthy alternatives to improve mood and sleep problems. You can find CBD gummies, CBD fruit chewing candies, Relief Toads, and special CBD sweets in their stores. They also developed Green Roads CBD Sleepy Z Gummy, this is a food that combines CBD and melatonin.
Obviously, Green Road has invested a lot of money in industry expansion and licensing. The company was established in Florida in 2012, when it was still small, but it has grown rapidly in just a few years, and currently has more than 1 million end users and 5,000 retail stores.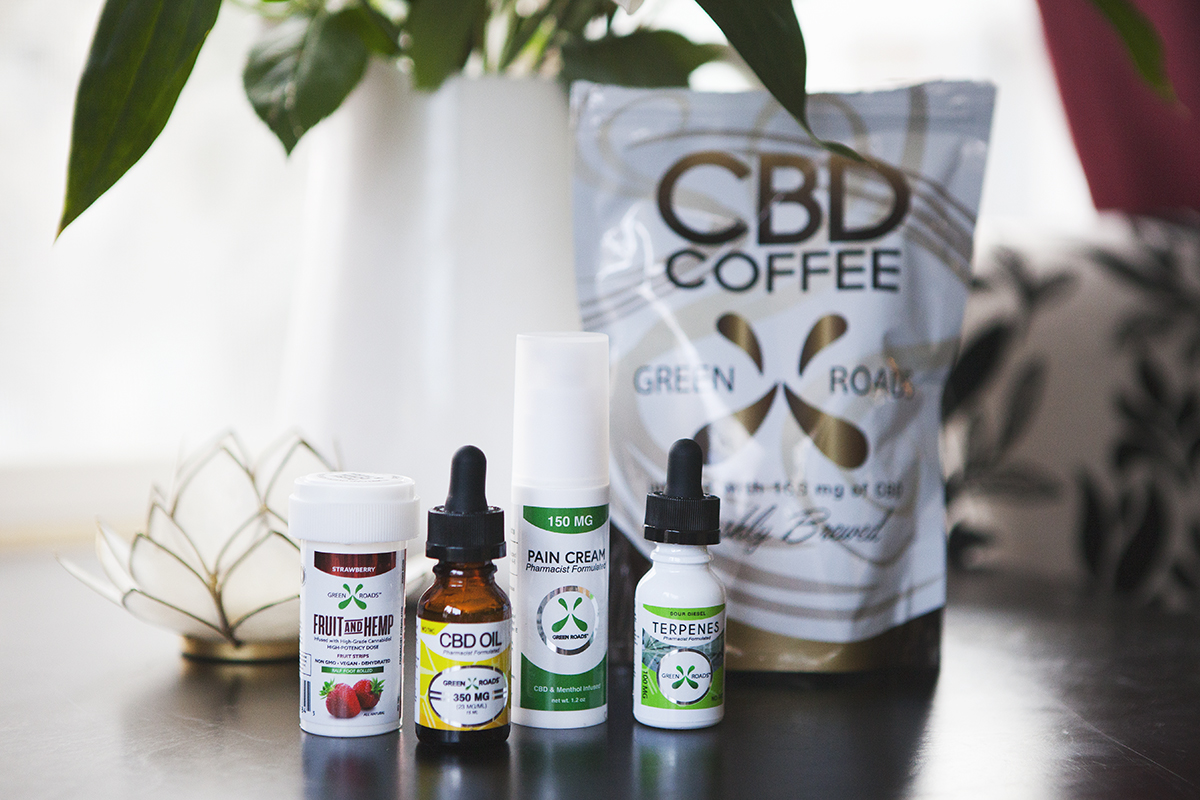 Green Roads purchases cannabis plants from Colorado, inspects them by internal quality inspectors, then ships the products to Florida for processing, and finally distributes their products to more than 5,000 retail stores nationwide.
The company has always advocated high-quality production, strictly supervised laboratory testing, and launched a variety of high-quality products, and its products are suitable for all people. Green Roads has more than 40 products available for sale and has a growing consumer base. The company prides itself on the quality of its delivery system.
cbd MD
Headquartered in the suburbs of Kentucky, cbdMD is a brand that uses a third-party laboratory ProVerde to test the purity and quality of its brand. It is worth noting that the brand uses industrial hemp made from organically grown in the United States. You know, the United States Department of Agriculture and federal laws have strict regulations on the cultivation and processing of industrial hemp, which is enough to prove the quality of the brand's products.
The brand offers a full range of products: tinctures, capsules, gummies, e-liquid, topical medicine and CBD oil for pets.
Shopping on the brand's website is very simple, and comes with free shipping service throughout the United States and a 30-day money-back guarantee policy. On the homepage of the website, you can see a price comparison table, which can be compared with some other brands in the CBD industry, which proves that cbdMD is also very cost-effective.
In order to ensure the highest quality of the final product, cbdMD has visited 14 countries and 3 continents to find nutrient-rich soil. In the end, they decided to choose Kentucky as the source of cannabis, because the cultivation of cannabis there does not require pesticides or other chemicals.
Calivolve
The CBD food brand Calivolve and Rosebud CBD have collaborated to produce vegan dark chocolate by hand.
The brand Calivolve was initiated by entrepreneurs Lilly Cabral and My Thai. When California voted to legalize cannabis in 2016, My and Lilly decided to enter the nascent cannabis market. In 2017, Calivolve was born.
Now, you can see Calivolve's chocolate truffles in high-end luxury retailers, hotels and spas, health studios and artisanal cafes, and even pharmacies. They firmly occupy a dominant position in this market. Calivolve's hemp CBD truffles are specially designed for micro-drug administration and contain Ashwagandha (a popular ancient herb that is good for health) and Maca (natural superfood).
Pura Vida Vitamins
Pura Vida produces full-spectrum cannabis oil products containing vitamins in the United States, and guarantees the use of high-quality pure natural ingredients in the products, not only producing chewable CBD gummies, but also CBD beverages and so on.
These products will be sold in various forms through distribution channels throughout the country and certain countries (regions), including experienced wholesale distributors and professional e-commerce platforms. Pura Vida products appear in convenience stores, deli and grocery stores in New York, covering Jersey and other regions.
The brand's watermelon gummies were also rated as the best non-chocolate food by the ECRM (Everyday & Summer Seasonal Candy Planning) project this year.
Hemp Bombs
Hemp Bombs is a company located in Florida. They operate completely vertical, which means they can do everything from extracting CBD to bottling the final product. The company purchases all hemp raw materials from European farms, which means that hemp bombs use pure, clean and effective materials.
Some people think that the CBD gummies of the hemp bomb are one of the best CBD gummies on the market today. The product is not only pure, safe, but also very effective. By purchasing from organic farms, they ensure that the hemp plants used are free of pesticides and other harmful chemicals.
In addition, the brand is very transparent in terms of the purity of its CBD gummies and other products. They are tested by third-party laboratories and the results are posted directly on the website.
Savage CBD
Savage CBD is a team composed of world-class bartenders, chemists and flavor experts. It is one of the leading brands in the industry and is known for providing various flavors of CBD electronic cigarette liquid. Its brand has also created many successful CBD products, such as gummies, juices and tinctures, etc. Its products contain unique fruit flavors, attracting customers who like sweets.
The company provides free delivery service within the United States, and allows military members and their immediate family members to enjoy military discounts.
Before purchasing CBD extract, Savage conducted two tests on 5g product samples-the first test was for solvents, potency, pesticides and heavy metals. Once passed, it will proceed to the next test: mix some samples into the product , And conduct sustainability testing to ensure product safety.
The company will only purchase products that pass these two tests and require suppliers to conduct their own tests and due diligence to facilitate traceability.
To ensure transparency, customers can access third-party inspection reports. In addition, the company insists on continuous innovation, and the products are cost-effective, and have strong competitiveness in the CBD industry.